Local Information
Cucklington Parish Meeting
Held at least twice a year, open to all residents.
Chairman - Richard Glover,
Twitter: @CucklingtonNews
St Lawrence Parish Church
The Church of St. Lawrence, Cucklington is part of the United Benefice of Charlton Musgrove, Cucklington and Stoke Trister with Bayford. The earliest records of the church appear in the Taxation of 1291, which raised funds for the Crusade of that year, when the living was rated at £6.13s 4p. The first Rector was recorded in 1317, and a Parish Register exists dating from 1558. The font is Norman and the north aisle arcade is 13th century. The clock tower has six bells and is dated 1703. Major restoration by the Phelips family took place in 1880.
Priest in Charge - Revd Rosemary Ashley
Church Warden - Pip Loxton
Bell Ringing - Pip Loxton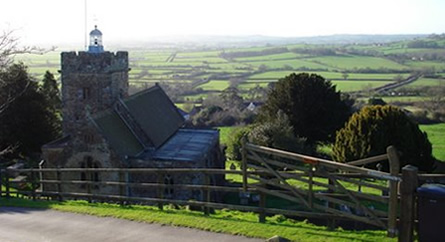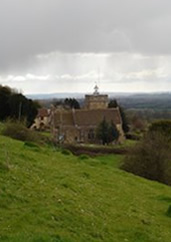 The Arthur Morison Memorial Hall
[NOTE:] The hall remains closed until further notice
The hall was opened in July 2006, and provides excellent modern facilities for both village events and bigger occasions such as wedding receptions and parties, formal and informal. The building includes a large main hall, which can comfortably seat 100 people for lunch or dinner, and a smaller room for meetings up to 20 people. The hall is licensed for the sale of alcohol, for plays, films, indoor sporting events, live and recorded music and dancing. The kitchen is extremely well equipped and can provide for up to 100 settings. There is ample car parking.
If you are interested in hiring the hall, or viewing it, please contact either Mrs J Rawlings 01963 33320 or Brian Trueman 01747 445051.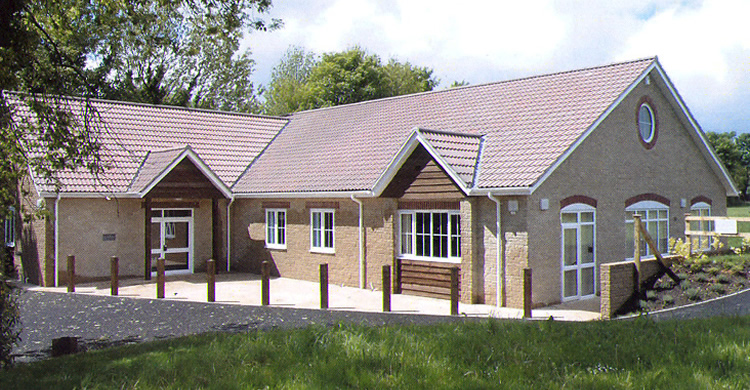 (Photo by Lachlan Fraser)
Rights of Way
There is an extensive network of rights of way through and around Cucklington giving a number of opportunities for walking, riding and cycling from longer routes to the neighbouring villages to shorter local circular walks. Many offer outstanding views over the Blackmore Vale. The County Council website www.somerset.gov.uk/somerset/ete/rightsofway/ has an interactive map showing all the rights of way which also allows the reporting of any faults you may encounter.
Please respect the Countryside Code and remember that it is a place of work as well as a recreational asset. Dogs must be kept under control near livestock, and you should avoid walking between a cow and her calves. Motorised vehicles are not permitted on the Restricted Byways.

(Photo by Lachlan Fraser)